Crazy times at Camp Cedaredge!
Social Studies & Mini Dramas!
Breaking Bridges in Science!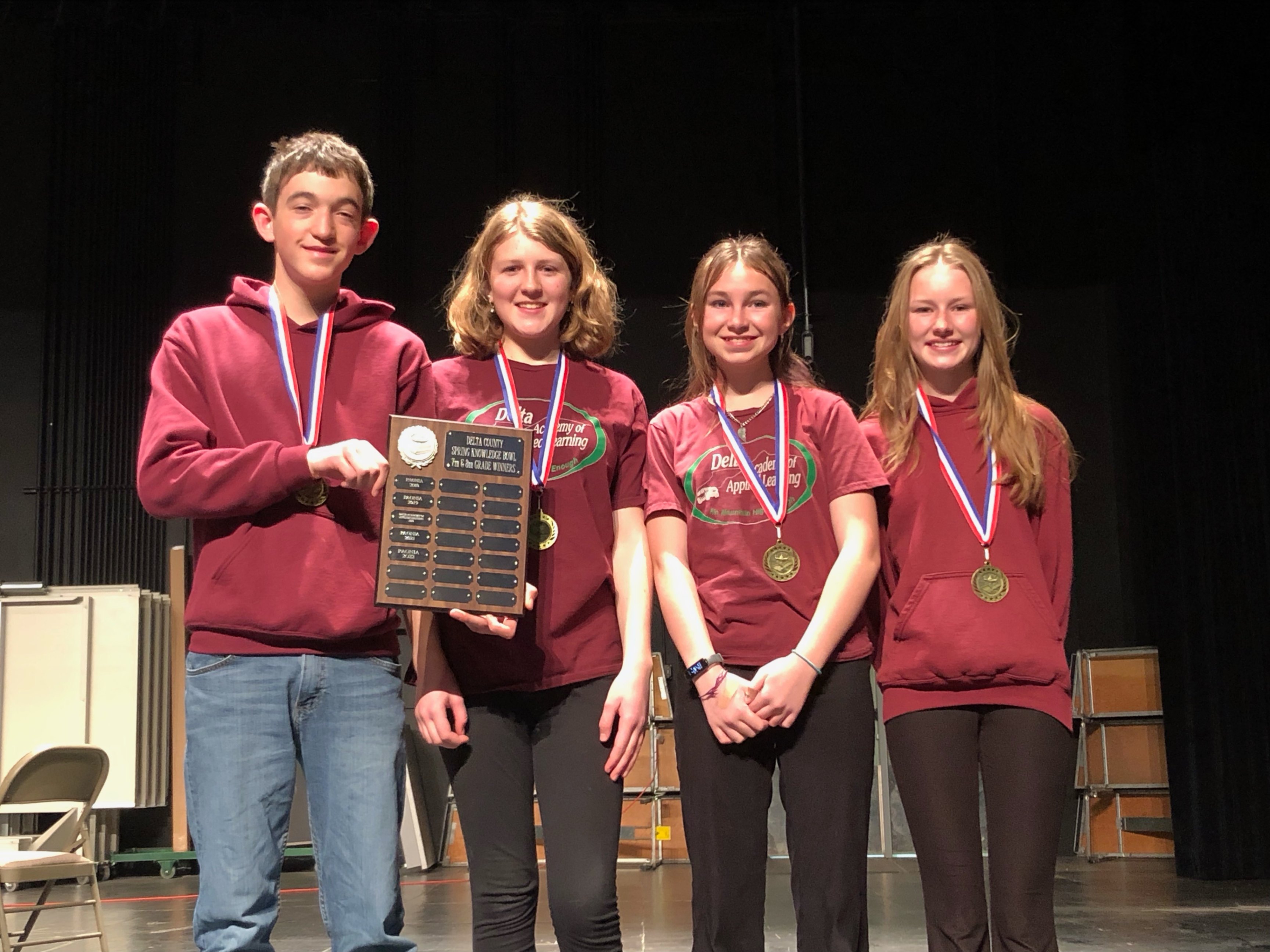 Electrifying trip to DMEA!
Welcome to Delta Academy of Applied Learning
Many educational field trips!
Low yearly fee (covers field trips, class projects, & yearbook)
Technology integrated into the curriculum
Technology devices for every student
Community involvement & guest speakers
Sports are available with DMS
Students develop great friendships
High academic expectations
Hands-On Curriculum
Organized around the Core Knowledge Sequence, a broad-based curriculum developed with the philosophy that the more a person knows, the more they can learn.
Includes monthly units addressing Colorado Model Content Standards
Individualized student learning plans are developed to meet each student's long and short-term goals.
Delta Academy of Applied Learning (DAAL) is dedicated to creating a safe, engaging, and supportive environment that promotes self-discipline, motivation, and commitment to academic and moral excellence!
Sorry, but there was nothing found. Please try different filters.